Online piano lessons that you can take advantage of now
Vaccination has started one after another even at a young age, but it is still not possible to return to the normal life.
And Vision has energetically started online lessons due to the epidemic of the new coronavirus in early 2020.
In addition to online public lessons, we have held various online private lessons.
It's been about a year and a half since the online lessons started, and I've seen the results that lead to studying abroad in music!
This time we will introduce basic online lessons ♪
【table of contents】
1. XNUMX.Online lessons on the piano
3. XNUMX.Piano online lesson method
Five.Advantages & Disadvantages of Piano Online Lessons
Online lessons that are likely to be experienced by more and more people.
The most major lesson in And Vision is the piano.
Not only does the lesson require the preparation of an instrument (piano), but it is also important that there is an internet facility at that location.
How are online lessons at And Vision conducted?
I will introduce from the following.
Click here for more details →https://school.andvision.net/courses/major/10/program/234/index.html
Here are the photos and videos of the lessons that were actually held by And Vision.
We hold many lessons, but this is the lesson of Professor Jean-Marie Kote, a professor at the City Conservatory of Paris.
The lessons are so detailed that you can't think of online, including musical expressions and techniques.
It was a lesson where you could communicate firmly with the students while talking with jokes, get a glimpse of humor in the kindness, and see the wonderful personality of the teacher.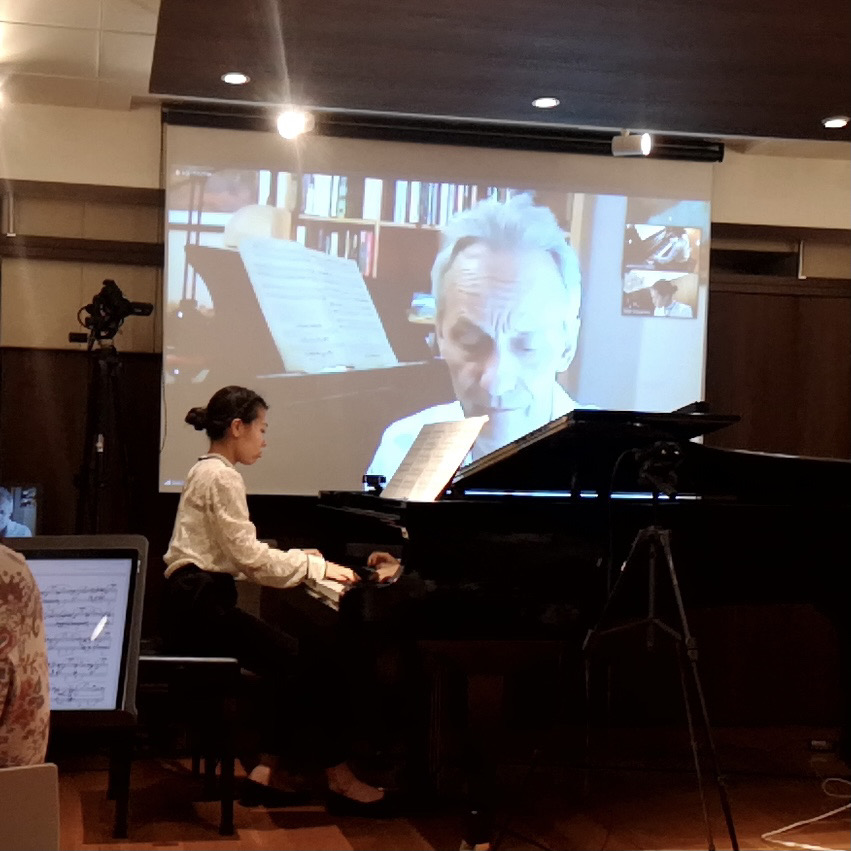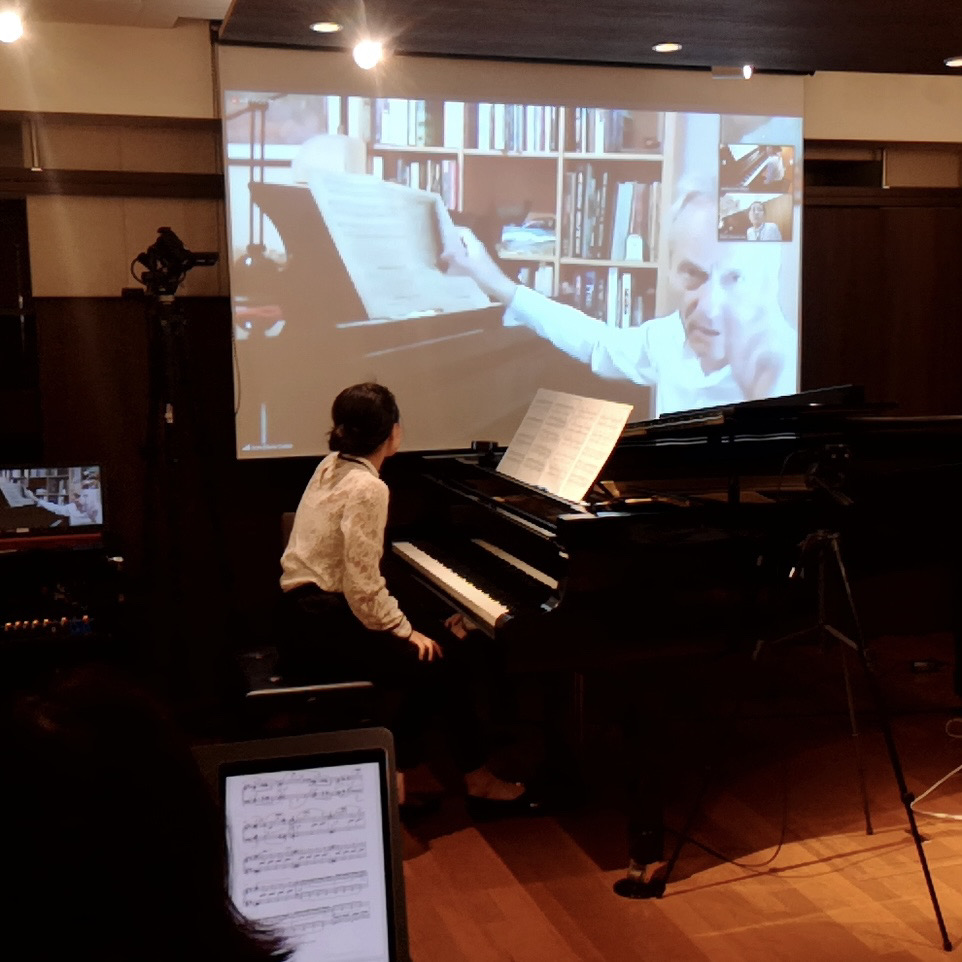 The other is Roland Krüger, a professor at the prestigious Hannover University of Music.
Here is a video of the actual lesson. (Students' performances and conversations are cut by editing)
This year, Dr. Kruger is instructing And Vision students to take the Hannover College of Music exam for the fall of 2021.
He was enthusiastic about selecting the repertoire in the actual audition and the points that the examiner was looking at.
The student successfully passed the 1st and 2nd exams and won a successful pass! (It seems that there were about 1 people who took the first exam ...)
Finding a teacher and preparing for the exam while in Japan is the real pleasure of online lessons.
・ How to attend
Most of the online lessons at And Vision take the method of showing the performance to the teacher online after the lesson starts.
Some teachers are required to submit a recording in advance.
・ Where to attend
In addition to taking classes at the music hall attached to the And Vision office, those who live far away can also take classes at home.
* For the attendance at the music hall, see the above "2.Piano online lesson sceneryPlease look at.
·interpretation
In the online lessons at And Vision, we hold lessons for professors from overseas music colleges.
Of course, the teacher speaks the local language!Even those who are worried about their language skills are okay.
And Vision can also arrange an interpreter, so you can take online lessons with confidence.
Click here for more details →https://school.andvision.net/courses/major/10/program/234/index.html
University of Music and Performing Arts Vienna, National Conservatory of Music in Paris, Berlin University of the Arts, Tchaikovsky Memorial National Moscow Conservatory ,,
If you are learning music, you can take lessons from school teachers who have heard of it once!
Many teachers who have not been able to open a master class in Japan due to their busy schedule are also participating.
Let's take lessons from musicians who are active in the world!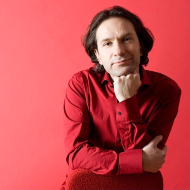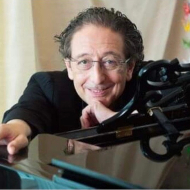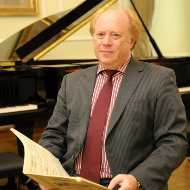 Piano Professor, Universität für Musik und darstellende Kunst Wien, Austria          Ecole Normal Conservatory (Paris)      Cologne University of Music (Germany)
Click here for a list of professors who can take lessons →https://school.andvision.net/courses/major/10/program/234/index.html
Strong Points
 ・ You can search for a teacher without traveling abroad.
   → If you go to the site to find a teacher, you will have to pay for air tickets + accommodation + lessons + food and other accommodation expenses.
    Also, when you want to take lessons from multiple teachers, it is difficult for one teacher to go to Vienna and the other to Berlin, but online is just a button away.
 ・ You can take lessons from overseas teachers at an unprecedented frequency, such as once a week.
   → This is unique to And Vision.You can take lessons from overseas teachers as often as you are learning from Japanese teachers.
    It wasn't possible until now, but it's just like a dream!
Cons
 ・ It is not a raw sound
   → The tone, sound, strength, touch, and fine nuances are not comparable to raw sounds.
    In the lessons of And Vision's music hall, equipment such as microphones and speakers are well prepared, but in the music study abroad examination,
    Ideally, you should be well prepared for the exam with online lessons and then take face-to-face lessons just before the exam.
 ・ Depends on the Internet environment
   → It is necessary to prepare a solid internet environment.
The time has come to expand the possibilities of music by utilizing online lessons.The lessons of the professor at the overseas music college that I longed for are no longer in the distant future!
Let's aim to further improve the performance technique and musical expression from now on! !!
We will continue to introduce various lessons of And Vision, so please look forward to the next update ~ ♪