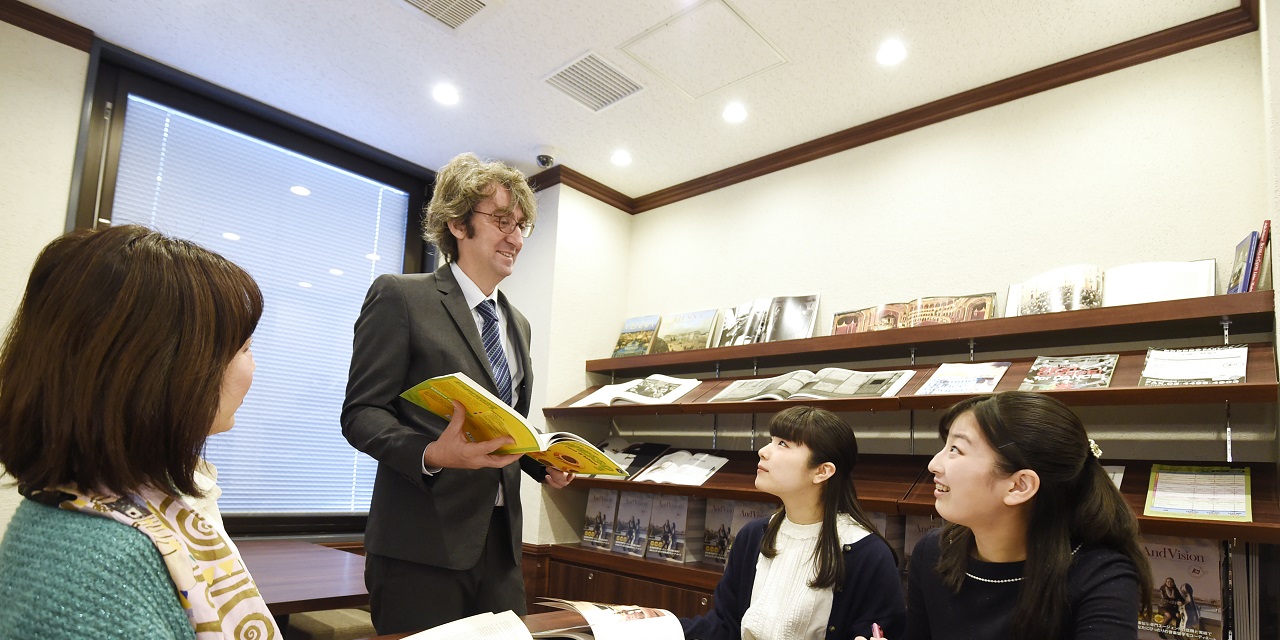 Viktoria Lukianetz/Professor, International Academy of Music and Performing Arts Vienna, Austria/Open vocal lesson (face-to-face)
A pretty stage appearance and a beautiful voice full of dignity.The diva who shines the brightest! /December 2022th (Mon), 12th (Tue), 26th (Wed), 27 at Ochanomizu, Tokyo
Muti, who is often called the best master conductor of the present age, has the ability to call him "the ideal Violetta".He specializes in Bel Canto works and has many fans in Japan.
Coloratura soprano from Kyiv, Ukraine. Her world debut began with her winning the Maria Callas Competition in 1991. In 1995, at the Salzburg Festival, she was acclaimed by the modern master Riccardo Muti as her "ideal Violetta", and she became famous.In addition to her local Ukrainian State Opera, she has appeared at opera houses and international music festivals in Vienna, New York, Milan, London, Paris, Munich, Hamburg, Berlin, etc. She has appeared in works such as "La Traviata", "The Magic Flute", "Rigoletto", "Lucia", "La Bohème", "Don Giovanni", and "Idomeneo". Flowers are blooming in the hearts of opera fans around the world.On the other hand, she is also focusing on teaching backwards, and currently serves as a professor at the Vienna International Academy of Music and Performing Arts. join the ranks.Opera singers are now in the age of "acting".In addition to her singing ability, she is required to use her whole body, expressiveness that is sensitive to her fingertips, and acting ability with sense.Lucianets is a rare existence that combines her beautiful stage appearance, her acting ability to put her stage actress to shame, and her highly stable singing ability.If you are aiming to become a new star in the opera world, you will surely have a lot to learn from Lucianets, who continues to be active on the front lines.
---
---
Vocal public lessons (face-to-face) by Professor Victoria Lucianets of the International Academy of Music and Performing Arts in Vienna, Austria will be held on December 2022 (Mon), 12 (Tue) and 26 (Wed), 27!

A limited number of people can receive direct instruction from Professor Victoria Lucianets from the And Vision Hall in Ochanomizu, Tokyo or from the customer's home (online attendance is also available).If you are thinking about studying abroad in Austria (studying in Vienna), you can get a foothold for studying abroad.When deciding where to study abroad, the lessons given by professors at the Vienna International Academy of Music and Performing Arts in Austria will serve as a guideline.The professor is happy to share various kinds of music with everyone in Japan.Anyone can attend, regardless of age or level.Especially for those who are thinking about studying abroad for vocal music, preparing for competitions and auditions, improving their level, and those who genuinely like music!Don't miss this opportunity!Due to the time difference, it will be held with a very limited number of people.
* Private lessons are recommended for those who do not want to publish lessons or those who do not meet the schedule. If you are interested, please contact an And Vision Counselor.

If you haven't taken lessons yet, you can listen to them.There is so much you can learn by not only playing for yourself, but also watching other people's lessons.In fact, many students in Europe study through listening.It is also an opportunity to listen to the performances of many other people, and through the lessons of various people, you will be able to better understand the teaching method and personality of the teacher.Musical instruments other than vocal music can also enjoy the atmosphere of overseas classes, so please feel free to join us.The teaching method of overseas professors is completely different from that of Japan.In particular, the main focus is to "enjoy and express music more", so the points to teach vary from student to student.Isn't it a big point for those who are aiming to study abroad or become a professional in the future to feel how the points of teaching are different from those in Japan?Even if you are not satisfied with Japan, it will be an opportunity to think about studying abroad.

If you are thinking of studying in Austria (Vienna) or other countries in Europe, you can try studying abroad while you are in Japan.Consider the possibility of studying abroad in Europe.

It's a great chance to meet an overseas teacher while you are in Japan!
Just thinking does not open the door to your dreams. There is only action. Don't miss this opportunity!


---
■ Voices of lesson students and listeners (partial excerpt) ■
■ Lesson participants (ST)
You taught me from a completely different angle than Japanese teachers, and I understood how to sing specifically and how to approach the song.
I was also surprised that my throat wasn't so good today, but I didn't feel like forgetting it while taking lessons.I wasn't confident about vocalization and didn't really understand the direction, so I sang all the time, but in today's lesson, I think I was able to feel what I need now, but with my body.
It was a very fun and enjoyable lesson to sing.I am very much looking forward to taking lessons from you again.Thank you very much.
■ Lesson participants (NO)
I learned a lot from the energetic lessons.It was a wonderful time to be able to see it kindly.Thank you for giving me such an opportunity.The interpreter was also very easy to understand and was indebted to me.
■ Lesson participants (Mr. AO)
It was a guidance of scaly vocalization from the eyes.I was taught a deep sound.Vocalise was very easy to understand, and it was a very energetic lesson with a lot of singing!I want to receive it again.I would be happy if you could come to Japan.
■ Lesson participants (YT)
◎ What you taught from vocal practice
◎ The teacher actually sings and leads the expression
◎ The teacher's expressive power is wonderful
◎ What you taught me about your attitude from the perspective of a stage professional
◎ Bright, fun and serious guidance
◎ Seeing is believing, such as how to use the body and how to open the mouth.
◎ Singing is a natural activity, technique, etc. When you meet a wonderful teacher, there is always a change in yourself.I feel like I've grown my confidence again this time.
---
■ Recruitment details for public lessons (face-to-face) ■
[Schedule] 2022 October 12th (Mon) 26:10~00:15
    December 2022, 12 (Tue) 27:10-00:20 ← 30 slot left
    2022th (Wed) January 12 28:10-00:20
[Place] And Vision International Music School (AIMS, Tokyo / Ochanomizu)
    * You can also attend / attend classes online from your home.
[Songs] Free songs
[Capacity] Up to 17 people only (7 slots left)
* A qualified interpreter is included for those who are not good at foreign languages!
* Counseling by a counselor is also possible!
* Participation only for attendance (online) is OK!
---
■ Qualifications ■
Anyone who is enthusiastic can take this course.
---
■ Price ■
▼ Attendance / face-to-face
* Online classes are also available upon request.
1 minutes each time: 60 yen (33,000 yen including tax)
▽ Option
Accompaniment fee (60 minutes): 10,000 yen (11,000 yen including tax)
▼ Attendance / Visit / Online
1-day audition ticket: 2,000 yen (2,200 yen including tax)
---
■ What is included in the price ■
▼ Take lessons
Private lesson fee, attendance fee, counseling fee, seminar fee, certificate of completion, facility usage fee and system usage fee
▼ Lesson attendance
Attendance fee, counseling fee, seminar fee
---
■ Clarify some of the items not included in the price ■
Piano accompaniment fee, practice room fee, all personal expenses during free time, etc.
---
■ Price / Schedule Supplement ■
● Online lessons may be changed due to the effects of the new corona infection.Even if it is held online, the cancellation policy will be in accordance with the terms and conditions.
● We may adjust the lesson time in advance.
---
■ Application deadline ■
Until capacity is reached
● Even before the application deadline, the deadline will be closed as soon as the capacity is reached.
● Even after the application deadline, you may be able to apply if there is a vacancy in the course, so please contact the And Vision Counselor.
---
■ Notes ■
● Please let us know the song at least 2 weeks in advance.In addition, please bring the score for the instructor on the day of the lesson (copy is possible).
● Lesson students are invited to attend the lectures with their friends and family.
● Attendance is possible all day long.
● If you need a piano accompaniment for public lessons, please prepare your own.It is also possible to prepare with and vision as an option.
● Please be assured that the student's name will not be published in writing in the public lesson.However, the teacher may call your name during the lesson.
● Public lessons will be an event sponsored by our company.Private lessons are recommended if you have any requests such as how to take lessons.
---
Please note that translations may not necessarily be accurate, as the translation is performed through an automatic translation service.The contents may also differ from the original Japanese website.We ask for your kind understanding in advance.