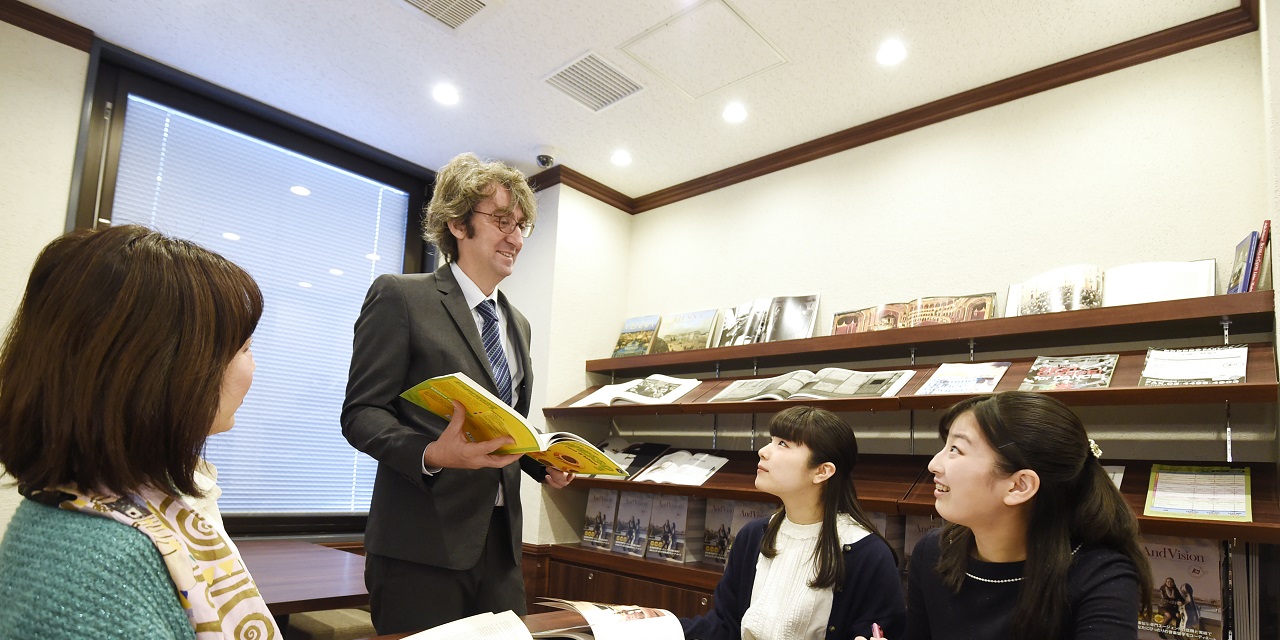 <Recruiting> Barbara Bonney / Visiting Professor, Royal Academy of Music, UK / Former Professor, Mozarteum College of Music, Austria / Vocal Online Public Lessons / Annual Master Class Series
Not a lie! Directly taught by Barbara Bonney, a super major familiar with super opera lessons / 2023 April 4th (Mon) to December 10th (Wed) Limited to 2023~12 people
World-renowned soprano Barbara Bonney will transform your voice dramatically. Voices such as "I understood the problem", "I was taught the global standard vocalization", "It became easier to speak" are coming out one after another! Take the first step!
Barbara Bonney, a world-famous soprano singer born in the United States, studied piano and cello from an early age, and while studying German and music at the University of Salzburg, Austria, she switched from cello to vocal music, and then at the Mozartium University of Music. I learned intensively. In 1979, he made his debut as Anna in "The Merry Wives of Windsor" at the Darmstadt State Opera, and has been active in major European theaters such as the Royal Opera House in London and La Scala in Milan. In 1987, he played the role of Richard Strauss's "Ariadne auf Naxos" Niade at the New York Metropolitan Opera (MET) and the role of "Der Rosenkavalier" Sophie at the Vienna State Opera, and was in the limelight. Since then, his success has been remarkable, and he has fascinated the audience in major opera houses around the world. Barbara Bonney has recorded more than 100 recordings from labels such as Decca, DGG, and EMI as an opera lyric soprano singer, but since 1999, she has been extremely active in music, focusing on songs. Boasting a wide repertoire from Baroque to the 20th century, she is now a world-renowned lyric soprano singer of today's highest ranks. In addition, many master classes are also focusing on training younger generations. Her lesson, in which the students' singing voices magically change, was also broadcast on the NHK Super Opera lesson as a global vocal coach.
---
---
Vocal online public lessons and annual master class series by Barbara Bonney, a world-famous soprano singer and visiting professor at the prestigious British Royal Academy of Music and former professor at the Mozarteum College of Music in Austria, will be held on 10th (Mon) April 2023 ~ 13th (Wed) December 2023!

A limited number of people can receive direct instruction from Ms. Barbara Bonney from Ochanomizu, Tokyo or from the customer's home (online audition is also available).If you are thinking about studying abroad in Austria or England, you can get a foothold for studying abroad. In deciding where to study abroad, the lessons of the world's top diva will be one of the criteria. The professor is happy to share various kinds of music with everyone in Japan. Anyone can attend, regardless of age or level. Especially for those who are thinking about studying abroad for vocal music, preparing for competitions and auditions, improving their level, and those who genuinely like music! Don't miss this opportunity! Due to the time difference, it will be held with a very limited number of people.
* Private lessons are recommended for those who do not want to publish lessons or those who do not meet the schedule. If you are interested, please contact an And Vision Counselor.

If you haven't taken lessons yet, you can listen to them. There is so much you can learn by not only playing for yourself, but also watching other people's lessons. In fact, many students in Europe study through listening. It is also an opportunity to listen to the performances of many other people, and through the lessons of various people, you will be able to better understand the teaching method and personality of the teacher. Musical instruments other than voice can also enjoy the atmosphere of overseas classes, so please feel free to join us. The teaching method of overseas professors is completely different from that of Japan. In particular, the main focus is to "enjoy and express music more", so the points to teach vary from student to student. Isn't it a big point for those who are aiming to study abroad or become a professional in the future to feel how the points of teaching are different from those in Japan? Even if you are not satisfied with Japan, it will be an opportunity to think about studying abroad.

If you are thinking about studying in Austria, England, or other European countries, you will be able to study abroad on a trial basis while in Japan. Consider the possibility of studying in Europe.

It's a great chance to meet an overseas teacher while you are in Japan!
Just thinking does not open the door to your dreams. There is only action. Don't miss this opportunity!


---
■ Voice of online public lesson experience ■
■ Student (MM)
I wanted to take a lesson from the famous Bonnie teacher and I wanted to be inspired by overseas teachers.
It was very informative and I got a clear impression because the clear instructions were easy to understand.
■ Student (MN)
I decided to take it because it was a lesson by Mr. Barbara Bonney.
In the lesson, I learned a lot about my habits.
■ Student (RN)
Because I was thinking of studying abroad and wanted to learn from an overseas teacher
Since it is a public lesson, I thought I could listen to other people's lessons, so I took it.
When you find something to improve or when you get the hang of it during the lesson
It was a lot of fun to find out that it was completely different from usual.
I sing in public, so I thought it would be effective to get used to the tension.
I am glad that I had a valuable experience this time and was able to participate.Next time another lesson
If there is, I would like to participate again.Also, the staff were kind and helpful, so I was very relieved.
■ Student (SS)
I participated because I was thinking of studying abroad and I was interested in the lesson of Mr. Barbara Bonney.
After the lesson, I was able to speak very easily.
I am grateful to be able to take lessons like this online.
■ Auditor (YA)
I was interested in online lessons, but I wanted to see what they were like, so I attended.
I thought I could study so much online.
I would like to take it next time.
---
■ Details of recruitment of online public lessons ■
【Schedule】
The Barbara Bonney Annual Masterclass Series
2023th (Fri) January 1, 27:17-00:20 (end)
2023th (Mon) April 4 10:16-00:20 (Finished)
July 2023, 7 (Tue) 4:16-00:20 (Finished)
Thursday, October 2023, 10, 5:16-00:20 (ends)
Wednesday, December 2023, 12 13:17-00:20 ← Only auditors are being accepted as the seats are full.
*Those who have selected three classes from the "Annual Master Class Series" in advance and have been approved by the teacher will receive a recommendation letter signed by Barbara Bonney.If awarded, please use it for exams and competitions.
*It is possible to take the course only once, but both the teacher and the vision believe that regular attendance can be expected to improve the level.
[Place] And Vision International Music School (AIMS, Tokyo / Ochanomizu)
    * You can also attend / attend classes from your home.
[Songs] Free songs
[Capacity] Limited to 3 to 4 people each day
* A qualified interpreter is included for those who are not good at foreign languages!
* Counseling by a counselor is also possible!
* Participation only for attendance (online) is OK!
---
■ Qualifications ■
If you are enthusiastic, you can take classes at any level.
---
■ Price ■
▼ Course / Online
Annual master class series 3 times (55 minutes/class): 105,000 yen (115,500 yen including tax)
1 minutes each time: 55 yen (36,000 yen including tax)
▽ Option
Accompaniment fee (55 minutes): 10,000 yen (11,000 yen including tax)
▼ Attendance / Online
1-day audition ticket: 2,000 yen (2,200 yen including tax)
---
■ What is included in the price ■
▼ Take lessons
Private lesson fee, attendance fee, counseling fee, seminar fee, interpreter fee, facility usage fee and system usage fee
▼ Lesson attendance
Attendance fee, counseling fee, seminar fee
---
■ Clarify some of the items not included in the price ■
Piano accompaniment fee, practice room fee, all personal expenses during free time, etc.
---
■ Price / Schedule Supplement ■
● We may adjust the lesson time in advance.
---
■ Application deadline ■
Until capacity is reached
● Even before the application deadline, the deadline will be closed as soon as the capacity is reached.
● Even after the application deadline, you may be able to apply if there is a vacancy in the course, so please contact the And Vision Counselor.
---
■ Notes ■
● Please note that if you take the course at home, it may be affected by the speed of the Internet.
● When taking lessons in And Vision such as And Vision Hall, there are internet connection (LAN), use of multiple cameras, large screen / monitor, mixer, speakers, staff support, etc.
●Please let us know the program at least 2 weeks in advance.
● Please send the score for the instructor at least 5 days in advance.
● If the lesson requires a piano accompaniment, please prepare it yourself.It is also possible to prepare with and vision as an option.
● Please be assured that the student's name will not be published in writing in the public lesson.However, the teacher may call your name during the lesson.
● Public lessons will be an event sponsored by our company.Private lessons are recommended if you have any requests such as how to take lessons.
---
Please note that translations may not necessarily be accurate, as the translation is performed through an automatic translation service.The contents may also differ from the original Japanese website.We ask for your kind understanding in advance.