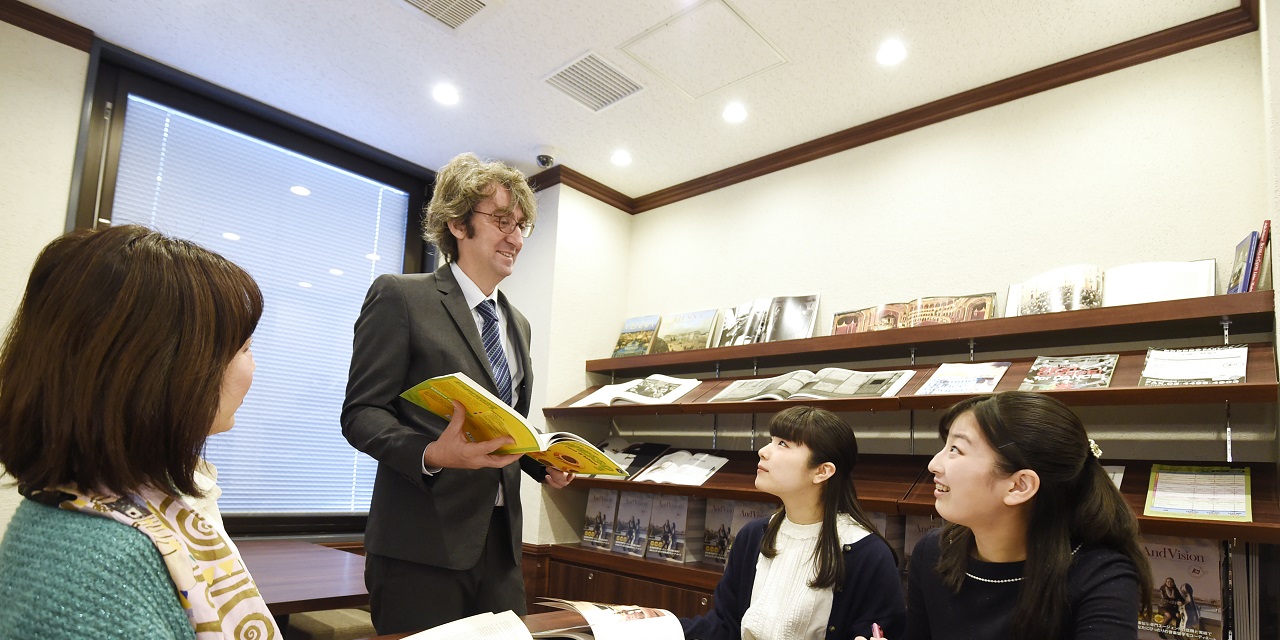 Martin Vaja / Professor, University of Music and Performing Arts Vienna, Austria / Vocal Online Public Lessons
A passionate professor who teaches not only technically but also the interpretation and musicality of songs / Limited to 2023 people on April 4, 26 (Wednesday)
His fashionable and passionate style of guiding students is the result of his coaching skills, who have a deep understanding of music, singing and studying management in order to survive as a professional singer. Follow a music education specialist and try to get the most out of yourself!
Martin Vacha, a genuine Austrian-born singer who devotes his life to music education, was more interested in and talented in "coaching" than in the stage himself. He mainly majors in vocal music at the University of Music and Performing Arts Vienna and graduates from music education with excellent grades. While still in school, he started "teaching practice" as a vocal instructor at a music school by making use of his coaching ability. An enthusiastic researcher in music, he studied vocal music at the Vienna Municipal Conservatory as a performer, and at the Vienna Church Music Conservatorium, he majored in organ and also studied church music. Thinking that singers cannot succeed just by singing on stage, he studied management in "Training for singers and beyond" at the Department of Media Management, Hamburg University of Music, Germany. He received his PhD in Philosophy from the University of Music and Performing Arts Vienna again in order to learn and know what the singer profession should be and how it can be achieved. The paper is highly evaluated for its "Excellence Award" for the best paper in Austria. All his research is extremely advanced in music education as a coach in terms of how to sing, self-manage and utilize as a profession as a singer. Of course, I'm not just absorbed in research. As a professional singer himself, he has been on stage many times as a soloist and choir member at the Volksoper Festival in Vienna, the Salzburg Festival, and the Wiener Musikverein, and attracts the audience. However, he focuses on education. Taking advantage of his own characteristics, he often holds important positions such as organizational / industry management and judging committee members. He is currently a professor of performance at the University of Music and Performing Arts Vienna and teaches students as a professional music educator. Many female and male students, regardless of voice, rely on him and leave the nest. How about aiming for the next stage by relying on a professional coach who develops such human resources?
---
---
A public lesson by Prof. Martin Vacha, a professor at the world-famous Austrian University of Music and Performing Arts in Vienna, will be held on April 2023, 4 (Wednesday)!

A limited number of people can receive direct instruction from Prof. Martin Vacha from Ochanomizu, Tokyo or from the customer's home (online audition is also available).Studying abroad in Austria (Studying in Vienna) is a great way to get a foothold for studying abroad if you are thinking of studying vocal music. When deciding where to study abroad, the lessons given by a professor at the University of Music and Performing Arts Vienna in Austria will serve as a guideline. The professor is happy to share various kinds of music with everyone in Japan. Anyone can attend, regardless of age or level. Especially for those who are thinking about studying in Austria (studying in Vienna), preparing for competitions and auditions, improving their level, and those who genuinely like music! Don't miss this opportunity! Due to the time difference, it will be held with a very limited number of people.
* Private lessons are recommended for those who do not want to publish lessons or those who do not meet the schedule. If you are interested, please contact an And Vision Counselor.

If you haven't taken lessons yet, you can listen to them. There is so much you can learn by not only playing for yourself, but also watching other people's lessons. In fact, many students in Europe study through listening. It is also an opportunity to listen to the performances of many other people, and through the lessons of various people, you will be able to better understand the teaching method and personality of the teacher. Musical instruments other than vocal music can also enjoy the atmosphere of overseas classes, so please feel free to join us.The teaching method of overseas professors is completely different from that of Japan. In particular, the main focus is to "enjoy and express music more", so the points to teach vary from student to student. Isn't it a big point for those who are aiming to study abroad or become professionals to feel how the points of teaching are different from those in Japan? If you want to play an active role overseas, it will be an opportunity to think about studying abroad.

If you are thinking of studying in Austria (Vienna) or other countries in Europe, you can try studying abroad while you are in Japan. Consider the possibility of studying abroad in Europe.

It's a great chance to meet an overseas teacher while you are in Japan!
Just thinking does not open the door to your dreams. There is only action. Don't miss this opportunity!


---
■ Details of recruitment of online public lessons ■
[Schedule] June 2023, 4 (Wednesday) 26: 16-00: 19
[Place] And Vision International Music School (AIMS, Tokyo / Ochanomizu)
    * You can also attend / attend classes from your home.
[Songs] Free songs
[Capacity] Limited to 3 people
* A qualified interpreter is included for those who are not good at foreign languages!
* Counseling by a counselor is also possible!
* Participation only for attendance (online) is OK!
---
■ Qualifications ■
Anyone who is enthusiastic can take this course.
---
■ Price ■
▼ Course / Online
1 minutes each time: 60 yen (33,000 yen including tax)
▽ Option
Accompaniment fee (60 minutes): 10,000 yen (11,000 yen including tax)
▼ Attendance / Online
1-day audition ticket: 2,000 yen (2,200 yen including tax)
---
■ What is included in the price ■
▼ Take lessons
Private lesson fee, attendance fee, counseling fee, seminar fee, interpreter fee, facility usage fee and system usage fee
▼ Lesson attendance
Attendance fee, counseling fee, seminar fee
---
■ Clarify some of the items not included in the price ■
Piano accompaniment fee, practice room fee, all personal expenses during free time, etc.
---
■ Price / Schedule Supplement ■
● We may adjust the lesson time in advance.
---
■ Application deadline ■
Until capacity is reached
● Even before the application deadline, the deadline will be closed as soon as the capacity is reached.
● Even after the application deadline, you may be able to apply if there is a vacancy in the course, so please contact the And Vision Counselor.
---
■ Notes ■
● Please note that if you take the course at home, it may be affected by the speed of the Internet.
● When taking lessons in And Vision such as And Vision Hall, there are internet connection (LAN), use of multiple cameras, large screen / monitor, mixer, speakers, staff support, etc.
● Please let us know the song at least 2 weeks in advance.
● Please send the score for the instructor at least 5 days in advance.
● If the lesson requires a piano accompaniment, please prepare it yourself.It is also possible to prepare with and vision as an option.
● Please be assured that the student's name will not be published in writing in the public lesson.However, the teacher may call your name during the lesson.
● Public lessons will be an event sponsored by our company.Private lessons are recommended if you have any requests such as how to take lessons.
---
Please note that translations may not necessarily be accurate, as the translation is performed through an automatic translation service.The contents may also differ from the original Japanese website.We ask for your kind understanding in advance.