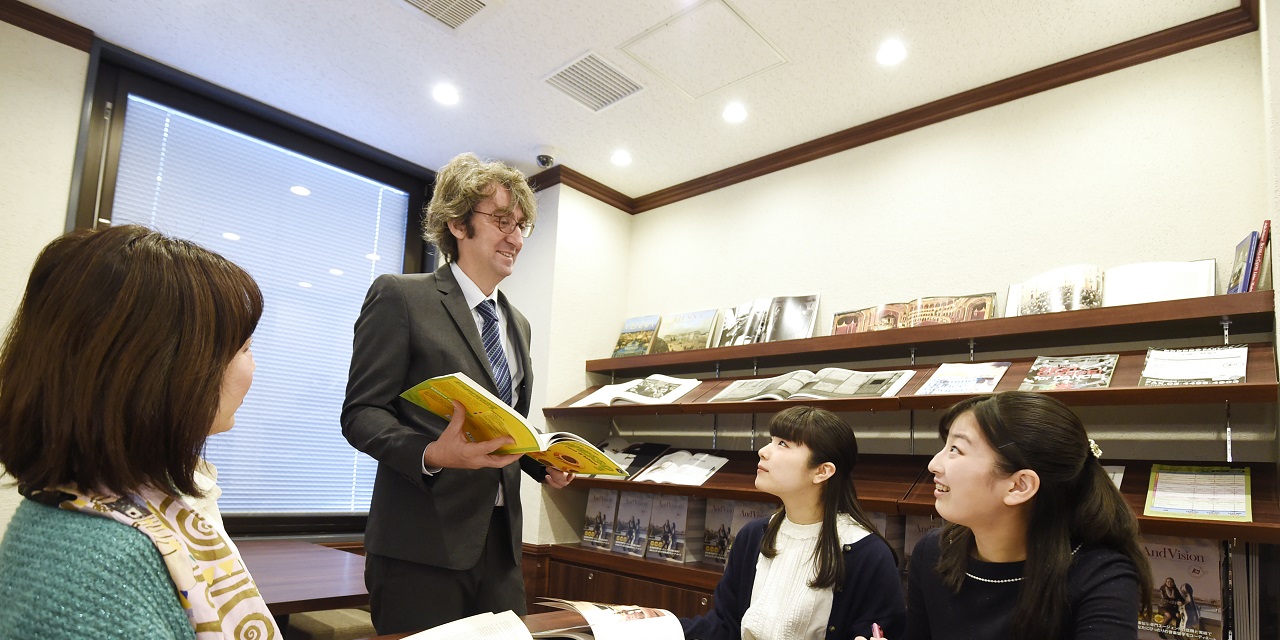 Gabriele Lechner / Professor, University of Music and Performing Arts Vienna, Austria / Vocal Online Public Lessons
Online Vocal Lessons by Professor Gabriele Lechner, University of Music and Performing Arts Vienna / April 2021th ​​(Fri) -April 4th (Sat), 9 Limited to 4 people each day
The lessons to know the world by veteran soprano singer who co-stars with Pavarotti and sings under the world's leading conductors such as Abbado, Bernstein and Maazel are popular.
Gabriele Lechner, a soprano singer born in Vienna, Austria, graduated from the University of Music and Performing Arts in Vienna with excellent results.As a singer, she naturally won prizes in international competitions such as the Mario Del Monaco International Vocal Competition and the Luis Cigal International Music Competition, but what made her a singer who could be called "international". , Co-starring with that tenor singer Luciano Pavarotti at the Vienna National Opera.She was conducted by Claudio Abbado, and she played the role of Verdi's masquerade Amelia, when she was only 25 years old.This work was so well received that it was broadcast live all over Europe.Her subsequent activities continue with the momentum of dropping flying birds.She has performed at the Vienna State Opera, the Gratz Opera and the Zurich Opera for over a decade, and she has mostly appeared in major opera roles such as Verdi, Puccini, Strauss, Wagner, Schleker and Giordano. I delivered the singing voice to the audience.In addition to opera, she has been invited to major music festivals such as the Salzburg Festival and the Prague Spring Music Festival, and sings at concert halls in Europe and Asia.Her extensive repertoire includes operas such as Gluck, Mozart, Weber and Meyerbeer, as well as operas by contemporary composers such as Henze and Leymann.She also has a huge concert repertoire and frequently appears in solo recitals.With her career so much, she has a lot of trust from her conductor.She has performed with "more than 10 conductors" including Abbado, Bernstein, Marzelmeter, Barenboim and others, including the world's top conductors.She is currently active in teaching younger generations, she is a professor of vocal music at the University of Music and Performing Arts Vienna, the world's premier, and many of her graduates are from Europe, America, Japan and South Korea. Active in opera houses and concerts.Her experienced vocal lessons can be said to be her teaching to help her understand what she needs as a singer and express what she needs.
---
---
---
■ Here, an urgent notice! ■
The online public lesson of vocal music by Professor Gabriele Lechner of the University of Music and Performing Arts Vienna, a world-famous school, will be held from April 2021th ​​(Friday) to April 4th (Saturday), 9!
A limited number of people can receive direct guidance from Professor Gabriele Lechner from the And Vision Hall in Ochanomizu, Tokyo, or at your home (online attendance is also available).If you are thinking of studying abroad in Austria or studying in German-speaking vocal music, you can get a foothold in studying abroad.The lessons of the University of Music and Performing Arts Vienna professor will be a guide when deciding where to study abroad.The professor is happy to share various music with Japanese people.Regardless of age, you can take this course if you are a graduate of pitch, music college, music college, or someone of equal or higher grade.Of course, music teachers are also welcome!Especially for those who are thinking of studying abroad in Austria (studying abroad in Vienna), "preparing for competition auditions", "leveling up", "pure music lovers", etc.!Don't miss this opportunity!Due to the time difference, the maximum number of people is 5 each day.
If you haven't taken lessons yet, you can listen to them. There is so much you can learn by not only playing for yourself, but also watching other people's lessons. In fact, many students in Europe study through listening. It is also an opportunity to listen to the performances of many other people, and through the lessons of various people, you will be able to better understand the teaching method of the teacher. Musical instruments other than vocal music can also enjoy the atmosphere of overseas classes, so please feel free to join us. The teaching method of overseas professors is completely different from that of Japan. In particular, the main focus is to "enjoy and express music more", so the points to teach vary from student to student. Isn't it a big point for those who are aiming to study abroad or become a professional in the future to feel how the points of teaching are different from those in Japan? Even if you are not satisfied with Japan, it will be an opportunity to think about studying abroad.
If you are thinking of studying in Austria (Vienna) or other countries in Europe, you can try studying abroad while you are in Japan.Consider the possibility of studying abroad in Europe.
It's a great chance to meet an overseas teacher while you are in Japan!
Just thinking does not open the door to your dreams. There is only action. Don't miss this opportunity!
---
■ Details of recruitment of online public lessons ■
[Schedule] 2021 September 4th (Fri) 9:15~00:20
    2021 Year 4 Month 10 Saturday (Sat) 15: 00 to 20: 00
[Place] And Vision International Music School (AIMS, Tokyo / Ochanomizu)
    * You can also participate from your home.
[Songs] Free songs
[Capacity] Limited to a maximum of 5 people each day
* A qualified interpreter is included for those who are not good at foreign languages!
* Counseling by a counselor is also possible!
* Participation only for attendance (online) is OK!
---
■ Qualifications ■
Pitch, music college, music college graduates or equivalent or higher can take this course.Music teachers are also welcome.
---
■ Price ■
▼ Course / Online
1 minutes each time: 60 yen (30,000 yen including tax)
▽ Option
Accompaniment fee (60 minutes): 10,000 yen (11,000 yen including tax)
▼ Attendance / Online
1-day audition ticket: 2,000 yen (2,200 yen including tax)
---
■ What is included in the price ■
▼ Take lessons
Private lesson fee, attendance fee, counseling fee, seminar fee, certificate of completion, interpreter fee, facility usage fee
▼ Lesson attendance
Attendance fee, counseling fee, seminar fee
---
■ Clarify some of the items not included in the price ■
Piano accompaniment fee, consumption tax, all personal expenses during free time, etc.
---
■ Price / Schedule Supplement ■
● Consumption tax is required separately.
● If you wish to have a private lesson, we will prepare a frame for our "specified time".Please contact an And Vision Counselor.
● We may adjust the lesson time in advance.
---
■ Application deadline ■
Until capacity is reached
● Even before the application deadline, the deadline will be closed as soon as the capacity is reached.
● Even after the application deadline, you may be able to apply if there is a vacancy in the course, so please contact the And Vision Counselor.
---
■ Notes ■
● Please note that if you take the course at home, it may be affected by the speed of the Internet.
● When taking lessons in And Vision such as And Vision Hall, there are internet connection (LAN), use of multiple cameras, large screen, staff support, etc.
● If you take regular lessons in And Vision such as And Vision Hall, you can expect better sound quality than using only Zoom because special music software is used.
●Please let us know the program at least 2 weeks in advance.
● Please send the score for the instructor at least 5 days in advance.
● If the lesson requires a piano accompaniment, please prepare it yourself.It is also possible to prepare with and vision as an option.
---
Please note that translations may not necessarily be accurate, as the translation is performed through an automatic translation service.The contents may also differ from the original Japanese website.We ask for your kind understanding in advance.