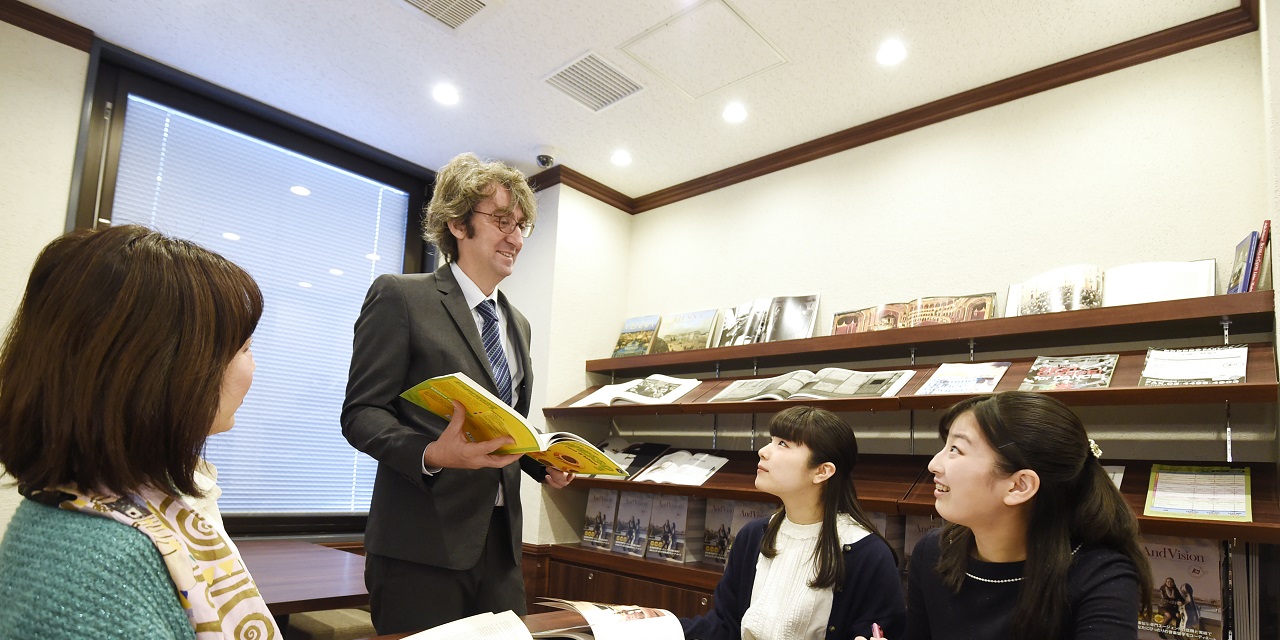 Regine Kevlar / Professor, University of Music and Performing Arts Vienna, Austria / Vocal Online Lessons
Become a professional with practical guidance from a singer with a wealth of stage experience
With more than 20 years of stage experience as an opera singer, she is also a specialist in vocal pedagogy. Learn from a voice professor who has trained the next generation of singers at the best schools in the world. Member (XNUMX-XNUMX) of the Chemnitz Opera Company About XNUMX performed roles, include Octavian, Komponist, Carmen, Dorabella, Orlofsky, Suzuki, Muse/Niklas, Cherubino, Hänsel, Olga, Erda, Flosshilde, XNUMX. Norn, Siegrune, XNUMX. Dame, Magdalene, Maddalena, Marcellina*
Born in a family of music families, the mezzo-soprano singer Legine Kebrer from Leipzig, Germany, naturally goes on to the Leipzig University of Music and graduates from vocal and vocal education with excellent grades.I had no idea other than becoming a singer, and when I started singing while I was in school and made my opera debut at the Handel Festival, I won a prize at the competition for opera singers held at the Gewandhaus in Leipzig and took a step toward becoming a professional. Steadily step on.Immediately after graduating, he signed a singer contract with the Halberstadt Opera House for three years and started his long-cherished professional activities. From 3, he moved to the Chemnitz Opera and made his debut as Octavian, composed by Strauss, "Der Rosenkavalier". Until 1987, he played "Meistersinger of Nuremberg" Magdalene, "Malta" Nancy, and " He has performed well in more than 2008 roles such as "Hansel and Gretel" as Hansel, "Così fan tutte" as Drabella, "Madame Butterfly" as Suzuki, and "Komori" as Orlovsky.In addition, he is often invited as a guest, performing not only in Germany such as Mannheim State Opera, Leipzig Opera, Hanover State Opera, but also in the United States, Italy, Israel, Brazil and so on.In addition to opera, he has a wide concert repertoire and has performed with the Leipzig Gewandhaus Orchestra and the Leipzig Baroque Orchestra.From the beginning of his solo activities, he began to focus on vocal education, and after working at the Dresden University of Music in Germany, he is now actively teaching younger students as a professor at the University of Music and Performing Arts Vienna.With a wealth of experience in the opera house, she is mild and many students come to study with the aim of becoming a professional.Why don't you try to become the singer you want in earnest with such a professor?
---
---
Regardless of where you live in Japan, you can take vocal lessons with Professor Regine Kevlar, a world-famous singer and professor at the University of Music and Performing Arts in Vienna, Austria. Take a trial lesson with the teacher once or twice, and if they are compatible, start the lesson as a teacher's class (student).Those who have taken public lessons should be able to experience the depth of the lessons unique to class students (students) compared to the public lessons of one-off events.You can take the following 1 courses.
● Online lessons for preparing for entrance exams at overseas music colleges / conservatory
● Regular music online lessons (preparation for competitions, brush-ups, etc.)

* The admission fee is valid for one year (if you take the course for one year or more in a row, you do not need to re-enroll.)
* The studio dedicated to And Vision is fully equipped with internet access (LAN), microphone, amplifier, speaker, mixer, video screen / monitor, and software, and the staff will support you.
* We welcome you to take online lessons at home if you wish, such as in the distance or to prevent infection.


---
■ Online lessons for preparing for entrance exams at overseas music colleges / conservatory ■
While in Japan, we will prepare for the exam with the teacher of the overseas music university / conservatory that you want. In the exam preparation lesson, the songs will be selected and the songs will be completed before the exam. Depending on the number of lessons, it generally takes at least 3 months, usually 6 months or more to finish. In addition, it is desirable to take the lesson directly with the live sound of the final check. It is also important to get used to communicating music and conversations online, as taking an examination at an overseas music university / conservatory may be an online examination or a recording examination.
・ As in Japan, the professors belonging to each music university / music institute are familiar with the examinations at overseas music universities / music institutes.
・ The songs to be taken by overseas music colleges / institutes are not individually specified, but are often roughly specified for each era, so it is very important to select the songs with the professor. The selection and performance of songs that suit (or are completely different from) your personality will differentiate you from other test takers and leave a positive impression on the examiner. The teacher may recommend (select) the test song in consideration of foreign test takers. For example, "If you select this song, you can't show the difference from the people of ..., so if you use this song (movement), the examiner will know that you have various expressions, so please do it here. How is it? "
・ Since the teacher gives lessons to the students for the purpose of "How to pass?", The pass rate usually increases. For example, "I don't think the examiner knows classical music this way, so let's fix it."
・ As a general rule, the number of lessons should be decided in consultation with the professor based on the "period from the current time to the examination" and "the customer's current level and the passing level required at the time of the examination". The longer the period, such as one year or more, the more time you can take the exam.
---
■ Regular music online lessons ■
Take lessons according to your goals and goals, such as preparing for the competition, preparing for the orchestra audition, preparing for the concert, improving your daily level, brushing up, and hobbies. Being a class student (a student), the teacher will be kind enough to help you reach your goals and teach you how wonderful music is. Please aim for the goal with your teacher. When the teacher comes to Japan, he is a student, so he should be the first to consult.
・ Please tell us your preference for lessons twice a month, once every two months, once a week, once every six months, etc.
---
■ Qualifications ■
Pitch, music college, music college graduates or equivalent or higher can take this course.Music teachers are also welcome.
---
■ Price ■
Once a month (1 times a year): 12 yen (341,460 yen including tax)
---
■ What is included in the price ■
Admission fee, private lesson fee (60 minutes / time), facility usage fee and system usage fee
---
■ Clarify some of the items not included in the price ■
Japanese interpretation fee, piano accompaniment fee, practice room fee, all personal expenses during free time, etc.
---
■ Price / Schedule Supplement ■
● And Vision school members do not need an admission fee (it will be deducted from the amount)
● Please tell us your preference for lessons, such as twice a month or once every two months.
● If you wish to take lessons more than 6 times a year, you will get a discount (free) on facility usage fees such as And Vision Hall and system usage fees at the time of lessons.
● If you would like an interpreter or accompaniment, you can apply separately.
● We will adjust the lesson time in advance.
---
■ Application deadline ■
Until capacity is reached
● Even before the application deadline, the deadline will be closed as soon as the capacity is reached.
● Even after the application deadline, you may be able to apply if there is a vacancy in the course, so please contact the And Vision Counselor.
---
■ Notes ■
● Please note that if you take the course at home, it may be affected by the speed of the Internet.
● When taking lessons in And Vision such as And Vision Hall, there are internet connection (LAN), use of multiple cameras, large screen / monitor, mixer, speakers, staff support, etc.
●Please let us know the program at least 2 weeks in advance.
● Please send the score for the instructor at least 5 days in advance.
● If the lesson requires a piano accompaniment, please prepare it yourself.It is also possible to prepare with and vision as an option.
---
Please note that translations may not necessarily be accurate, as the translation is performed through an automatic translation service.The contents may also differ from the original Japanese website.We ask for your kind understanding in advance.