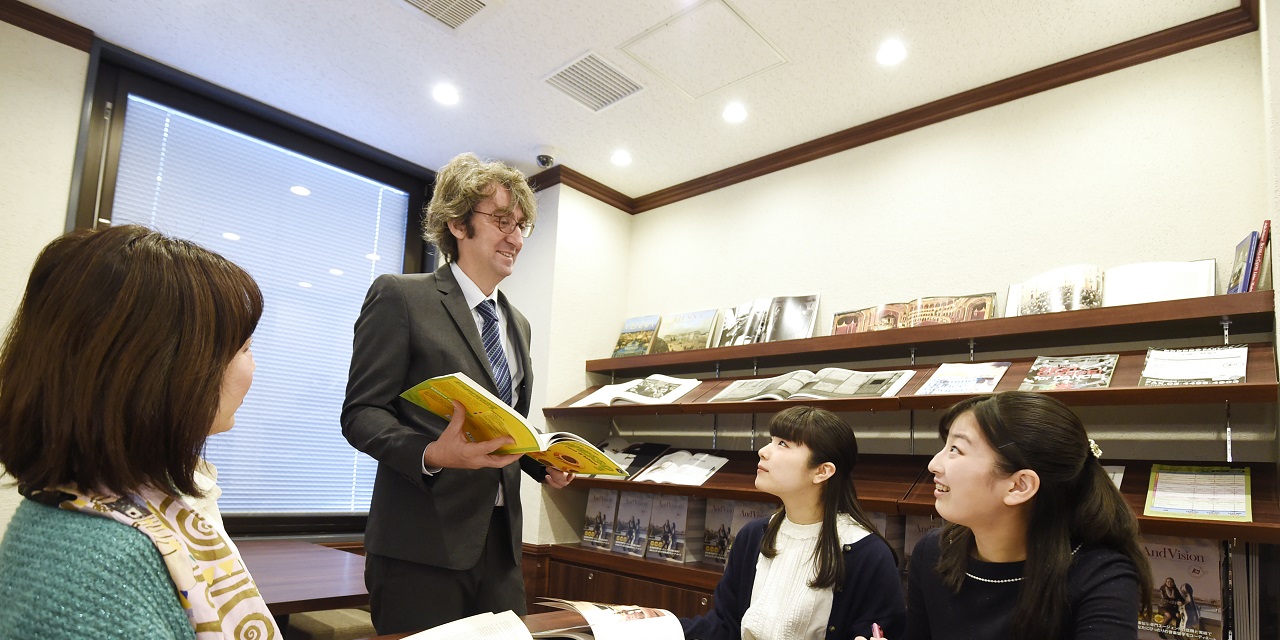 Roland Krüger/Professor of Hannover University of Music/Germany/Open piano lesson (face-to-face)
A piano lesson from a professor at a prestigious German school. /April 2023, 4 (Saturday) in Ochanomizu, Tokyo
At Hannover College of Music, a prestigious piano school, the fascinating piano lesson is the teaching method that inherits and develops the teaching method from the famous teacher Karl-Heinz Chemering and wins many students in the competition.
Roland Krüger, a pianist born in Kassel, Germany, was specially talented from a young age and studied under Oleg Maisenberg, after which he was taught by the master teacher Karl-Heinz Chemerling, who raised many excellent pianists. ..Due to his desire to know the piano deeply and deeply, and his enthusiasm to master the piano, he also taught the piano from one of the most acclaimed pianists of our time, Krystian Zimermann.Instructed by these outstanding modern pianists, he will win awards such as the 1st prize in the Geneva International Music Competition.In order to listen to his wonderful performance, the audience of the world frequently visits the Schleswig-Holstein Festival, the Rheingau Music Festival, the Lavello Music Festival, and the halls of Europe, America, Asia, etc., and enjoy his piano. There is.He has often performed as an orchestra soloist, and has performed with masters such as Fabio Luisi and Dennis Russell Davies, along with the Swiss Romand Orchestra, the Belgian National Orchestra, and the Hannover North German Broadcasting Philharmonic Orchestra.The repertoire ranges from baroque to modern times, but is particularly well received, with frequent performances of Bach, Haydn, Beethoven, German Romantics and 20th century music.Karl-Heinz Chemerling, a teacher at the Hannover College of Music, who was enthusiastic about education from an early stage, appointed him as an assistant at the college in 2002. In 2007, he was appointed professor at the Hannover College of Music and is currently the chief of the bachelor's degree program.He enthusiastically mastered his own teaching method centered on the teachings of the famous teacher, Professor Kemmering, and now he comes to his subordinates from all over the world, relying on his enthusiasm, passion and personality.The students are also flying as pianists, having won many awards in competitions.Why don't you aim to become a pianist in the world by learning from him who is such a kind and famous teacher?
---
---
A piano public lesson (face-to-face) with Professor Roland Krüger, a professor at the world-famous Hannover College of Music in Germany, will be held on Saturday, April 2023, 4!

A limited number of people can receive direct instruction from Professor Roland Krüger from the And Vision Hall in Ochanomizu, Tokyo or at the customer's home (online audition is also available).If you are studying abroad in Germany and are thinking of studying piano, you can get a foothold to study abroad.When deciding where to study abroad, the lessons taught by professors at the world-famous Hannover College of Music in Germany will serve as a guideline.The professor is happy to share various kinds of music with everyone in Japan.In particular, anyone who is 12 years old or older and is aiming for a high pitch, a music school, a music college, a graduate of a music college, or anyone with an equivalent age or higher can take this course.Of course, music teachers are also very welcome!Especially for those who are thinking about studying abroad in the piano, preparing for competitions and auditions, improving their level, and those who genuinely like music!Don't miss this opportunity!Due to the time difference, it will be held with a very limited number of people.
* Private lessons are recommended for those who do not want to publish lessons or those who do not meet the schedule. If you are interested, please contact an And Vision Counselor.

If you haven't taken lessons yet, you can listen to them. There is so much you can learn by not only playing for yourself, but also watching other people's lessons. In fact, many students in Europe study through listening. It is also an opportunity to listen to the performances of many other people, and through the lessons of various people, you will be able to better understand the teaching method and personality of the teacher. Musical instruments other than the piano can also enjoy the atmosphere of overseas classes, so please feel free to join us. The teaching method of overseas professors is completely different from that of Japan. In particular, the main focus is to "enjoy and express music more", so the points to teach vary from student to student. Isn't it a big point for those who are aiming to study abroad or become a professional in the future to feel how the points of teaching are different from those in Japan? Even if you are not satisfied with Japan, it will be an opportunity to think about studying abroad.

If you are thinking of studying in Germany or other countries in Europe, you can try studying abroad while you are in Japan.Consider the possibility of studying abroad in Europe.

It's a great chance to meet an overseas teacher while you are in Japan!
Just thinking does not open the door to your dreams. There is only action. Don't miss this opportunity!


---
■ Recruitment details for public lessons (face-to-face) ■
[Schedule] Saturday, November 2023, 4 1: 11-00: 19
[Place] And Vision International Music School (AIMS, Tokyo / Ochanomizu)
    * You can also attend / attend classes online from your home.
[Songs] Free songs
[Capacity] Up to 7 people only Students are full
* A qualified interpreter is included for those who are not good at foreign languages!
* Counseling by a counselor is also possible!
* Participation only for attendance (online) is OK!
---
■ Qualifications ■
Those who are 12 years old or older, have graduated from pitch, music college, music college, or are at the same level or above.Music teachers are also welcome!
---
■ Price ■
▼ Attendance / face-to-face
* Online classes are also available upon request.
1 minutes each time: 60 yen (35,000 yen including tax)
▼ Attendance / Visit / Online
1-day audition ticket: 2,000 yen (2,200 yen including tax)
---
■ What is included in the price ■
▼ Take lessons
Private lesson fee, attendance fee, counseling fee, seminar fee, certificate of completion, facility usage fee and system usage fee
▼ Lesson attendance
Attendance fee, counseling fee, seminar fee
---
■ Clarify some of the items not included in the price ■
Practice room fees, all personal expenses during free time, etc.
---
■ Price / Schedule Supplement ■
● Online lessons may be changed due to the effects of the new corona infection.Even if it is held online, the cancellation policy will be in accordance with the terms and conditions.
● We may adjust the lesson time in advance.
---
■ Application deadline ■
Until capacity is reached
● Even before the application deadline, the deadline will be closed as soon as the capacity is reached.
● Even after the application deadline, you may be able to apply if there is a vacancy in the course, so please contact the And Vision Counselor.
---
■ Notes ■
● Please let us know the song at least 2 weeks in advance.In addition, please bring the score for the instructor on the day of the lesson (copy is possible).
● Lesson students are invited to attend the lectures with their friends and family.
● Attendance is possible all day long.
● If you need a piano accompaniment for public lessons, please prepare your own.It is also possible to prepare with and vision as an option.
● Please be assured that the student's name will not be published in writing in the public lesson.However, the teacher may call your name during the lesson.
● Public lessons will be an event sponsored by our company.Private lessons are recommended if you have any requests such as how to take lessons.
---
Please note that translations may not necessarily be accurate, as the translation is performed through an automatic translation service.The contents may also differ from the original Japanese website.We ask for your kind understanding in advance.