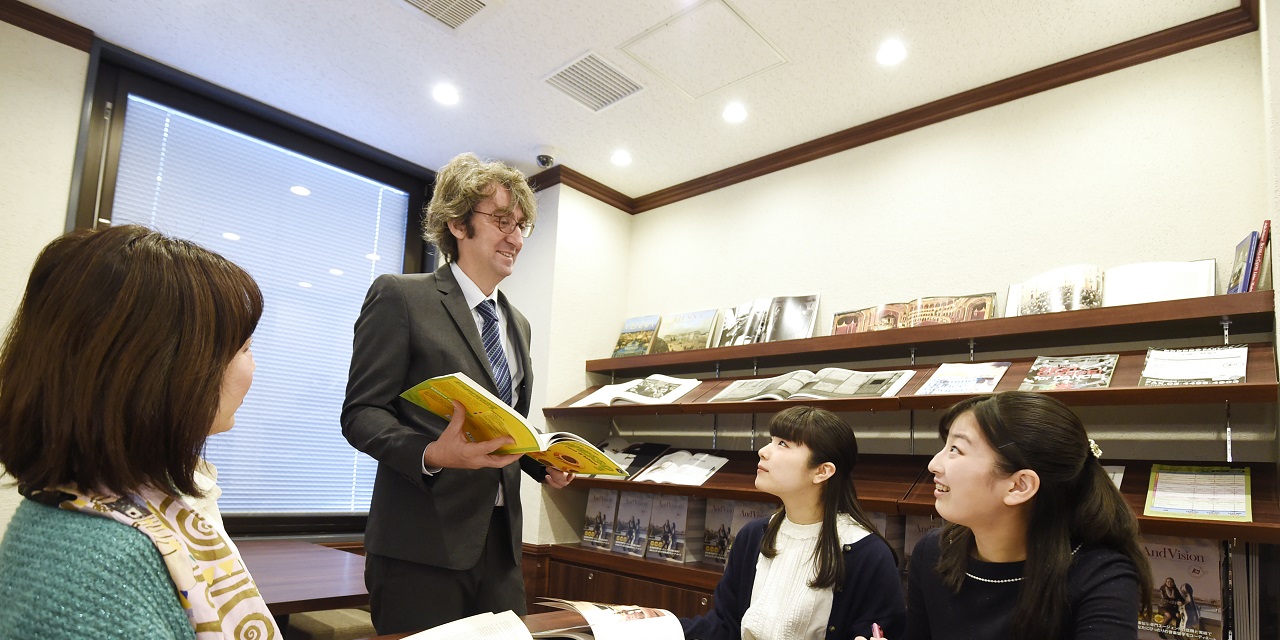 German International Piano Academy in Tokyo
Roland Krüger & Tsunehito Nakai / Hannover College of Music & Professor Toho Gakuen University / Piano master class (face-to-face) / March 2023 (Wednesday) to March 3 (Friday), 29
If you want to learn classical music, go to Germany, the place that everyone longs for.Lessons by professors from Germany's prestigious Hannover Music Academy and Japan's prestigious piano education Toho Gakuen University will bring you closer to the next step.
■ Here, big news!
The 1st German International Piano Academy in Tokyo will be held from March 2023 (Wednesday) to March 3 (Friday), 29!

Appropriate for the 1st edition, we have invited a wonderful group of piano professors.
The first is from Germany, the home of classical music, and Professor Roland Krüger of the prestigious Hanover University of Music.With a soft narrative and logical musical composition, the individuality of the students is further enhanced.
The second speaker is Professor Tsunehito Nakai from Toho Gakuen University, one of Japan's premier music colleges.He graduated from Munich University of Music as a scholarship student, and taught at the Detmold University of Music in Germany, so he knows everything about the home.Knowing the habits of Japanese students well will serve as a strong bridge between Japan and Germany.

In this academy, it is possible to receive two lessons face-to-face.The biggest attraction is that you can study music more deeply by learning from different perspectives from different professors.
On the final day of the academy, you will be able to perform at the completion concert (scheduled to be distributed live at the same time) by the selected students.

Not only for those who are thinking of studying in Germany, but also for those who are considering going to a music college in Japan, the path to a domestic music college is open.This is good news for those who are worried about studying abroad or going on to higher education in Japan.
Even if you are not considering going on to higher education, it is the perfect academy to improve your level and overcome your current situation.

The professors are happy to share a wide variety of music with everyone in Japan. Anyone over the age of 12 who is aiming for a high pitch, has graduated from a music school, a music college, a music college, or has an equivalent level or higher can take this course.Of course, music teachers are also very welcome!
Now that air ticket prices are skyrocketing, you can attend an academy in Japan without traveling abroad.Limited to 7 people on a first-come, first-served basis, so don't miss it.

If you don't feel like taking lessons yet, you can also attend the lectures.

This is a great opportunity to meet overseas teachers and teachers from domestic music colleges!
Just thinking does not open the door to your dreams. There is only action. Don't miss this opportunity!

● Roland Krüger / Professor, Piano Department, Hannover University of Music, Germany
Roland Krüger, a pianist born in Kassel, Germany, was specially talented from a young age and studied under Oleg Maisenberg, after which he was taught by the master teacher Karl-Heinz Chemerling, who raised many excellent pianists. ..Due to his desire to know the piano deeply and deeply, and his enthusiasm to master the piano, he also taught the piano from one of the most acclaimed pianists of our time, Krystian Zimermann.Instructed by these outstanding modern pianists, he will win awards such as the 1st prize in the Geneva International Music Competition.In order to listen to his wonderful performance, the audience of the world frequently visits the Schleswig-Holstein Festival, the Rheingau Music Festival, the Lavello Music Festival, and the halls of Europe, America, Asia, etc., and enjoy his piano. There is.He has often performed as an orchestra soloist, and has performed with masters such as Fabio Luisi and Dennis Russell Davies, along with the Swiss Romand Orchestra, the Belgian National Orchestra, and the Hannover North German Broadcasting Philharmonic Orchestra.The repertoire ranges from baroque to modern times, but is particularly well received, with frequent performances of Bach, Haydn, Beethoven, German Romantics and 20th century music.Karl-Heinz Chemerling, a teacher at the Hannover College of Music, who was enthusiastic about education from an early stage, appointed him as an assistant at the college in 2002. In 2007, he was appointed professor at the Hannover College of Music and is currently the chief of the bachelor's degree program.He enthusiastically mastered his own teaching method centered on the teachings of the famous teacher, Professor Kemmering, and now he comes to his subordinates from all over the world, relying on his enthusiasm, passion and personality.The students are also flying as pianists, having won many awards in competitions.Why don't you aim to become a pianist in the world by learning from him who is such a kind and famous teacher?

Tsunehito Nakai / Toho Gakuen University Piano Department Chief Professor
Tokyo University of the Arts Attached Music High School, the same university, the same graduate school, completed the graduate school of Munich University of Music as a scholarship student.He studied under Katsumi Ueda, Gerhard Opitz and Karl-Heinz Kommerling.In addition to the 2022rd prize at the Music Competition of Japan, he has won many awards at international competitions, including Brahms XNUMXnd prize, Audience Award, Senigallia XNUMXst prize, Lied Accompaniment Award, Chamber Music Award, Viotti XNUMXrd prize, and Mavi Marcotte highest prize. He has performed actively with orchestras both in Japan and abroad, such as the XNUMXth anniversary of the birth of W. Kempf and the Beethoven Piano Concerto Concerto (Italy). there isHe has appeared on television and radio, and has been featured in serials and covers of music magazines.In recent years, he has been invited to perform at music festivals in France and recitals in England and Germany, and has been acclaimed in the newspapers.Released XNUMX solo and piano duo CDs.It has received high acclaim, including being selected as a record art "special selection board", and XNUMX CDs will be broadcast on ANA's in-flight audio program. Received the XNUMX Takehiko Kurushima Cultural Award.So far, he has performed and lectured at the Master Course at the Ecole Normale de Musique de Paris, Musikalpe International Summer Music Academy (France), and international music festivals in Korea and China. In the winter semester of XNUMX, he will teach as an exchange professor at the University of Music in Detmold, Germany.Currently, he is Toho Gakuen University Piano Department Chair Professor, Dean, and Nagoya College of Music Visiting Professor.
---
---
---
■ Workshop period ■
October 2023 (Wednesday) to October 3 (Friday), 29
---
■ Courses held ■
Piano, piano accompaniment, chamber music
* Ideally, you should participate in the piano accompaniment course with your partner.
* If you need a partner for vocal music or musical instruments, we can arrange it for an additional fee.
---
■ Number of lessons ■
Professor Roland Kruger twice and Professor Tsunehito Nakai once (three times in total)
* Each lesson is 1 hour.Those who wish to have more than 1 hour each are also available.Please contact And Vision.
* It will be a public lesson.
* You can add lessons as an option.
---
■ Audition ■
None
---
■ Workshop venue ■
And Vision International Music School (AIMS, Tokyo / Ochanomizu)
*If you do not wish to meet face-to-face, you can participate in all lessons online from your home.
---
■ Workshop schedule ■
March 2023, 3 (Wednesday): Lesson by Professor Tsunehito Nakai
March 2023, 3 (Thursday): Professor Roland Kruger's lesson
March 2023, 3 (Friday): Professor Roland Kruger's lesson
            Attendee concert (scheduled to be distributed live)
---
■ Songs / Number of songs ■
Free song.The number of songs is free within the time.
---
■ Practice room ■
You can use the practice room for 30 minutes before the lesson.
*Additional practice rooms can be used for an additional fee.
---
■ Concert Opportunity ■
A final concert is planned for the final day.However, the final decision on appearances will be made by the professor.
* Simultaneous live distribution is also planned.It will be open to the public, so you can watch the recording at a later date.
* The song to be performed will be after a meeting with the professor, but please be sure to prepare a short song within 5 to 10 minutes.
---
■ Professors ■
Roland Kruger
(Professor, Piano Department, Hochschule für Musik Hannover, Germany)
Tsunehito Nakai
(Chief Professor, Toho Gakuen College, Japan, Visiting Professor, Nagoya Music University, Japan)
---
■ Japanese interpreter / study abroad support ■
▽ Japanese interpreter
Professor Roland Kruger's lessons are accompanied by a Japanese interpretation by a musician.
▽ Study abroad support
If you are considering studying abroad, counseling by a music study abroad counselor is available.
---
■ Number of applicants ■
Max 7 people
---
■ Accommodation ■
If you are coming from afar, we can arrange a hotel at And Vision.
---
■ Qualifications ■
This class is for those who are 12 years of age or older and aim to improve the sound quality, or those who have graduated from a music school, a music college, or a music college, or have an equivalent level or higher.Music teachers are also welcome!
---
■ Price ■
▼ Attendance
90,000 yen (99,000 yen including tax)
▼ Attendance / Visit / Online
1-day audition ticket: 2,000 yen (2,200 yen including tax)
---
■ What is included in the price ■
▼ Take lessons
Private lesson fee, audit fee, counseling fee, seminar fee, certificate of completion, interpretation fee, concert appearance participation fee, facility usage fee and system usage fee
▼ Lesson attendance
Attendance fee, counseling fee, seminar fee
---
■ Clarify some of the items not included in the price ■
Any personal expenses during free movement, etc.
---
■ Price / Schedule Supplement ■
● Online lessons may be changed due to the effects of the new corona infection.Even if it is held online, the cancellation policy will be in accordance with the terms and conditions.
● We may adjust the lesson time in advance.
---
■ Application deadline ■
2023st deadline: April 1, 31 2023nd deadline: May 2, 28 XNUMXrd deadline: up to capacity
● Even before the application deadline, the deadline will be closed as soon as the capacity is reached.
● Even after the application deadline, you may be able to apply if there is a vacancy in the course, so please contact the And Vision Counselor.
---
■ Notes ■
● Please let us know the song at least 2 weeks in advance.In addition, please bring the score for the instructor on the day of the lesson (copy is possible).
● Lesson students are invited to attend the lectures with their friends and family.
● Attendance is possible all day long.
● If you need a piano accompaniment for public lessons, please prepare your own.It is also possible to prepare with and vision as an option.
● Please be assured that the student's name will not be published in writing in the public lesson.However, the teacher may call your name during the lesson.
● Public lessons will be an event sponsored by our company.Private lessons are recommended if you have any requests such as how to take lessons.
---
Please note that translations may not necessarily be accurate, as the translation is performed through an automatic translation service.The contents may also differ from the original Japanese website.We ask for your kind understanding in advance.